By: Norman Hinsey, PE, LEED AP
In the spirit of Engineers Week or E-Week, I wanted to share my personal journey in engineering. My hope is for this story to engage and inspire the engineers of tomorrow.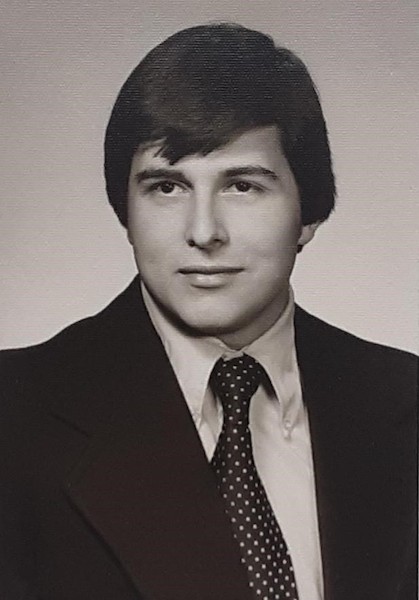 When I graduated with a BS in Mechanical Engineering, with a focus on Thermodynamics and New Energy Technologies (including one intro course on Solar Energy), I really did not think about what company would hire me or even where to look. But luckily for me the placement office circulated Senior resumes to firms that were looking for new grads.
I got a call from a NYC Consulting Engineering firm that had just won a project to develop concepts for a solar power plant in the Arizona desert and they had seen my Solar Energy course (it turns out this was not common in 1980). I had an interview and they hired me to start in their Consulting Group that performed planning work and studies on a wide variety of energy projects for utility companies and independent power producers.
The solar concepts project was delayed for over a year and I wound up working on studies for geothermal, low head hydroelectric, and energy conservation (a radical idea in 1981). More studies and projects were completed, and we finally finished the solar project concept (the project was actually built 30 years later). I started to work on a few Waste-to-Energy projects and also prepared the permit applications. My reward was a transfer to the Environmental Group and more permit work on a variety of power projects.
Although the Environmental Group did not design the projects, we did design the equipment to control the pollutants. I was quite happy knowing that my work resulted in the reduction of pollution from projects that were measured in tons per year. Environmental regulations were only just developing in earnest in the late 1980's and several of the projects I was working on hand controls that were just recently commercially available.
In a few years the power business went through a downturn the environmental work grew into other markets (methane extraction from landfills, hazardous waste site investigations, wastewater treatment plants). After the company was bought out by another firm, four colleagues and I left to start an environmental consulting group for another company. Our group grew into 75 employees spread over five offices in several years and our markets were power, steel production, pulp & paper, and hospitals.
Along the way my engineering degree was vital and important – I was the Professional Engineer for all of the projects where one was required. In addition, permitting large and complex manufacturing facilities required technical skill to understand and break down individual processes to quantify and design controls for pollutants emitted – and be able to explain all this to the regulating agency. And my work continued to be really beneficial to the environment – my many projects had eliminated tons of tons of pollutants.
Our parent firm decided to buy another environmental company and merge them with our group. Over a few years myself and my four other colleagues left and three us landed at CSA Group. Our first task for environmental work was for a large program to upgrade all the water and wastewater facilities in Puerto Rico in the late 1990's. This was a massive program and was a huge benefit for the people of Puerto Rico – another project where I was very proud to be part of the team.
As my career at CSA changed over the decades, I became a Project Manager of design projects and then a business developer as well. And the mix of projects at CSA – mostly for public clients – continue to make me proud of the work we do and the people we benefit. One recent project in particular stands out where CSA designed the MEP systems for a new public school in New York City. I attended the ribbon cutting and the whole neighborhood and parents and children had turned out and the collective joy and anticipation of the new school opening was truly moving.
My engineering career has given me the chance to participate in the improvement of many people's lives with cleaner water and air, and new public buildings. What more could one ask for from a job – and all of it was possible because of my engineering degree (and one Solar Power course). The solar power plant details are at this link https://en.wikipedia.org/wiki/Solana_Generating_Station.