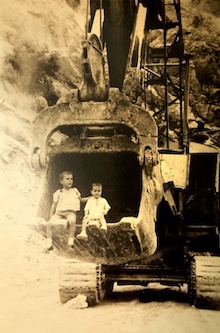 From the start, Juan Melgarejo was exposed to a world of construction in Mexico and born in an actual construction camp. His father owned a general contracting company, working on critical infrastructure projects such as a Hydroelectric Damn in Oaxaca and later in a Water Treatment Plant in the Yucatan Peninsula.
Sports always came naturally to Melgarejo. After finishing high school, he was recruited to play soccer for one of the top professional teams in Mexico; but studying Civil Engineering proved to be too demanding to keep the soccer career alive, so he joined the University's Volleyball team and ended up being selected for the Men's National Volleyball Team in Mexico.
Melgarejo's professional career spans over four decades working in the A/E/C industry – planning, project and program management, contract negotiations, financing and start-up for turnkey infrastructure projects, with a cumulative value of more than $8.8B in the United States and Latin America. He is a registered Professional Engineer in FL, TX and Mexico as well as an adjunct professor at the University of Miami and the University of Michigan. Currently, he is the Sr. Vice President of Corporate Development and member of the Executive Leadership Team at CSA. Looking back, Melgarejo says, "I am blessed to having the opportunity of doing what I like every day of my life, whether it is sports or work".
When the Dolphins Challenge Cancer (DCC) fundraiser came up, he rose to the task to lead the charge as team captain, to not only participate in the 5K run; but, to raise money and awareness for such an important cause. "Nothing that I have accomplished in my life can compare to the challenges of surviving cancer. Patients and scientist fight every second of their lives to defeat it, and I am honored to help in any way I can," Melgarejo says. This passion has certainly resonated with the CSA Group Miami office team participating in this event.
CSA Group is a proud sponsor of the Miami Dolphins 11th Anniversary of the Dolphins Challenge Cancer event. Since 2014, CSA has provided comprehensive engineering services to produce concept route plans, signed and sealed Traffic Control Plans (TCP), and detour plans for the Dolphins Challenge Cancer event. So far this year, the CSA Group Team has raised over $1900, and the DCC fundraiser overall has raised $5,127,887 with 3,386 participants and 224 teams. We are all rooting for the CSA Group Team and all the DCC participants, for contributing to this great cause.