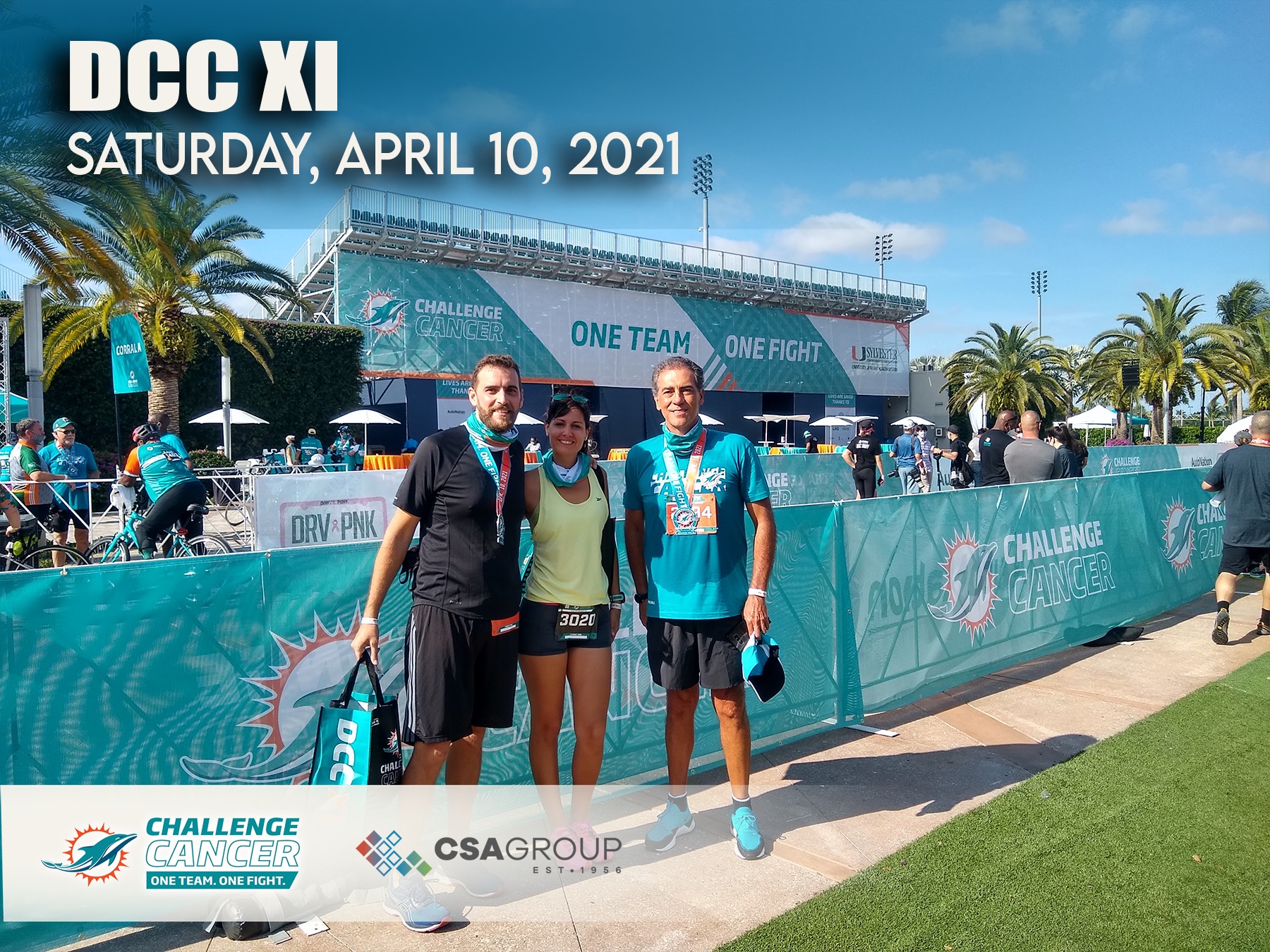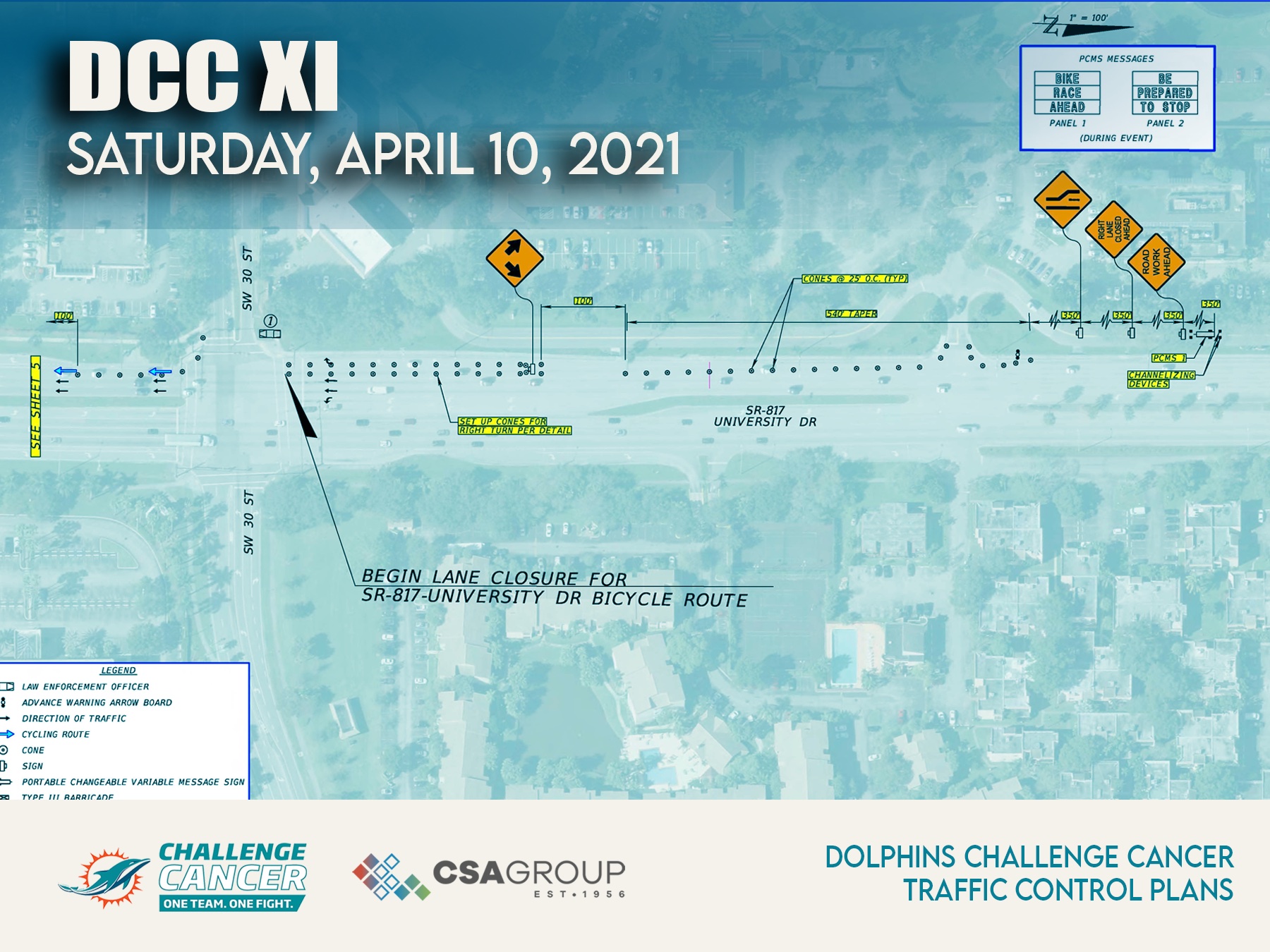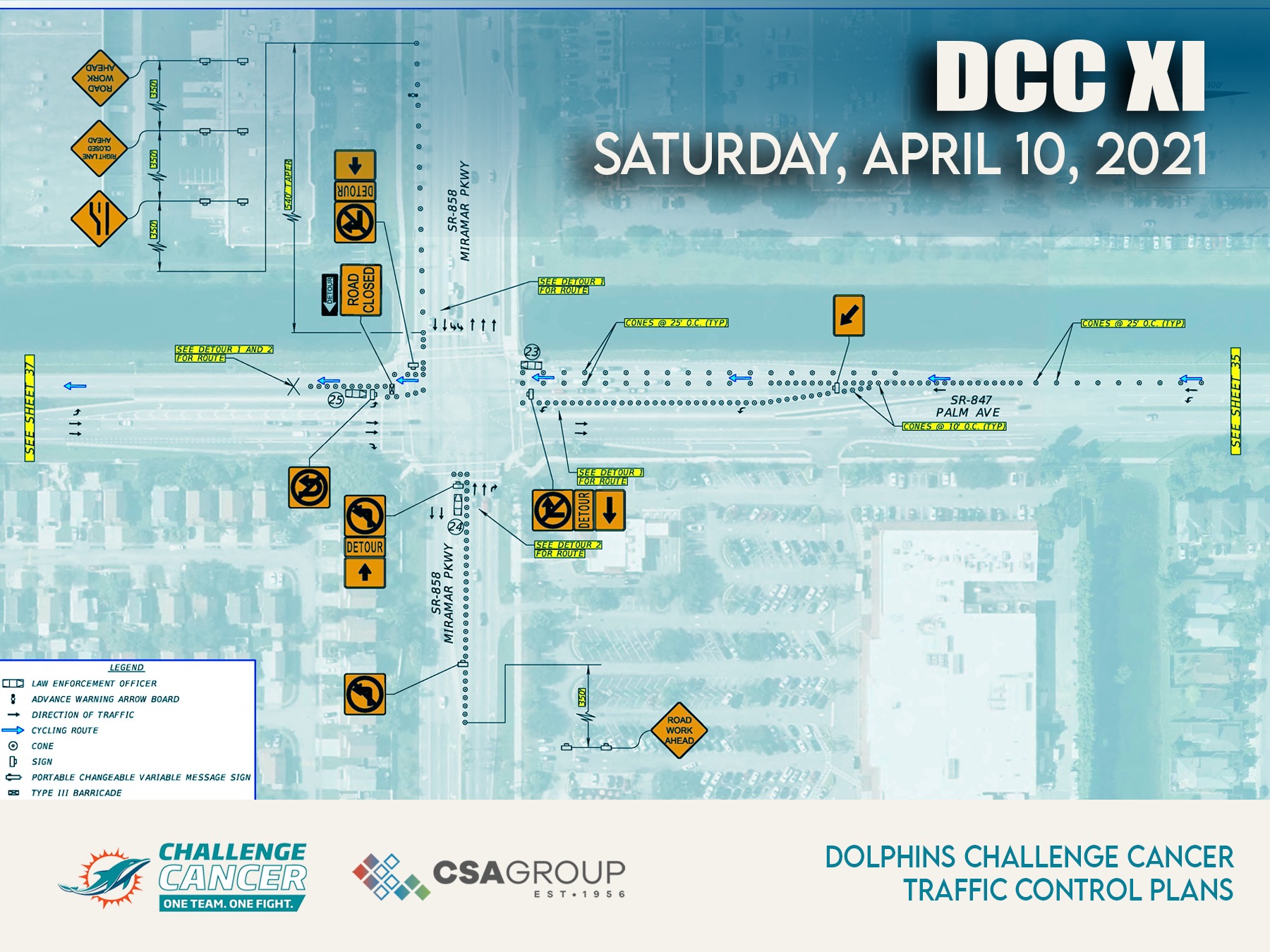 For the seventh year in a row, CSA Group sponsored and participated in the Dolphins Challenge Cancer (DCC) 11th Anniversary fundraising event that took place this past Saturday, April 10, 2021. The DCC began 10 years ago and has raised more than $39.2 million for innovative cancer research at the University of Miami's Sylvester Comprehensive Cancer Center, South Florida's only NCI-designated cancer center.
The Miami Dolphin's Foundation has renewed their commitment for the next 10 years and announced a transformational $75 million gift commitment to Sylvester. This is the largest known philanthropic pledge in sports and will support life-saving cancer research and critical studies that will make new treatments possible for a positive impact.
Hosted both virtually and in-person, they had the support of 3,390 participants and 223 teams safely running, walking, biking or volunteering at the event and raised $5,581,315 for Sylvester.  Miami Dolphins Head Coach Brian Flores was on hand to greet riders at the finish line. The Miami Dolphins players that participated in the event included linebacker Vince Biegel, offensive lineman Jesse Davis and defensive tackle Raekwon Davis.  Alumni at the event included Troy Drayton, Shawn Wooden and O.J. McDuffie, among others.
Not only did CSA sponsor this event, but we raised over $2,148 for this great cause. We also provided comprehensive engineering services to produce concept route plans, signed and sealed Traffic Control Plans (TCP) and detour plans for the event. The Traffic Control Plans included the lane closure that the DCC wanted to accomplish, in order to establish the different routes (5 miles, 30 miles, 50 miles and 100 miles). This year presented its own set of constraints with COVID-19 and was challenging because we had to wait for confirmation that the new routes were going to be implemented and had to provide the new route plans within an accelerated time frame. We ended up preparing the plans in less than three weeks and were able to secure the permits for the event as requested.
Thank you to Juan Melgarejo our Team Captain, Matias Crego and others from our Miami office that participated. It was truly a great event, and CSA was proud to be a part of it!